Teeing up made easy
Play Golf the smart way
Watch video – it's so simple to use!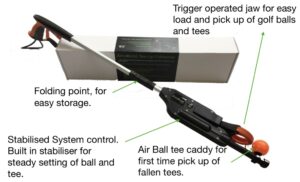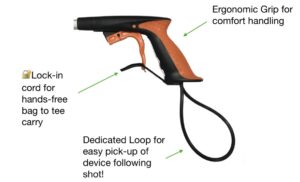 Complete with a 2 year warranty (T&C's apply).
Made in the UK
The reliable easy to use tee and ball placer just for you !
A Golfing Aid unequalled in performance, quality and design with its patented stabiliser system is already assisting more than 2000 senior golfers worldwide. If it's hurting to bend, the Tee-Up will help to keep you playing and most importantly enjoying your golf again. You do not have to give up the game!
For the most discerning of golfers, using the best equipment available is a priority and owning the Tee-Up Foldaway is no exception.
Keep Playing – Purchase yours today!